My name is Deb Sher, and I have been an information professional for many years, specializing in the analysis and organization of information collections, and the creation of WordPress websites to make image collections accessible online.
I have developed web sites, digital asset management systems, and online courses.  Currently, my focus is the development of WordPress websites containing interactive image and information collections.

I develop many different types of sites, but my specialty is using WordPress for large collections of images and information related to historic architecture, art, or cultural artifacts.   Theses collections are developed with an enhanced searching/browsing experience, allowing the user to easily locate information.  For examples see either my SoHo Historic Architecture demonstration website, or the Queens Modern website.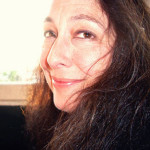 You can contact me at debsher@informavore.com